Indonesia Philanthropy Code of Ethics (KEFI) and Ethics Council Guidelines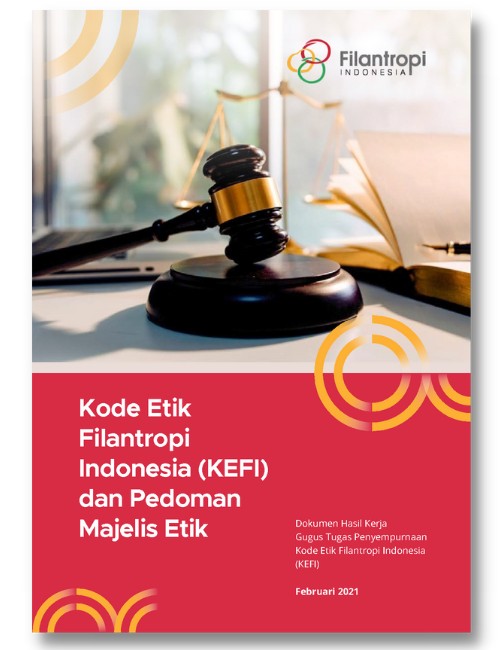 In the last five years, philanthropy has transformed from conventional activities to digital. Along with the rapid development of philanthropy there is also an emergence of various problems, both in fundraising, managing and utilizing public donation. Some of the issues relate to law and policy, and some of them are ethical.
Responding to these various problems, philanthropic organizations are required to increase their capacity, professionalism and accountability. Philanthropy organizations and activists also need to be equipped with a Philanthropic Code of Ethics as a guide in carrying out their philanthropic activities.
This document on the Code of Ethics for Philanthropy is the result of the formulation of the Ethical Standards Task Force for Philanthropy which was mandated by the PFI General Meeting of Members (RUA) on 19 February 2019. RUA mandates the formation of a task force to review and revise the Indonesian Philanthropic Code of Ethics which was ratified at the 2017 PFI RUA. The reviews and revisions were made to complement the code of conduct and adapt it to the context and developments of philanthropy in Indonesia.
This document is in Indonesian language, if you would like to translate this into English please contact us.
Version
Download

26

File Size

46.40 MB

File Count

1

Create Date

March 9, 2021

Last Updated

May 30, 2023