Diagnostic Study: Mapping of Philanthropy Institutions for Research Support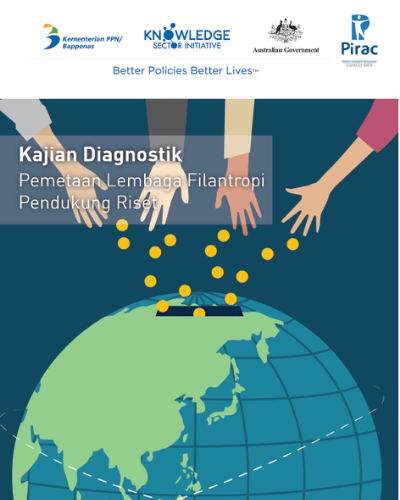 Francis Bacon, a philosopher, said that "knowledge is power". Science is power. Whoever creates, develops, and controls science will rule the world. Science does not come down from heaven, but is developed by humans through a series of research and trials that take time, effort, and money. This fact can be found in the history of the civilization of nations. Japan is a successful example of a country that is poor in natural resources, but has become a world economic power thanks to the science and technology they have created.
This study examines the potential of philanthropic institutions and the private sector to fund research studies and research development, particularly in civil society organizations. In fact, a number of philanthropic institutions and the private sector have accessible resources. Some of them have a vision and mission in supporting research — regardless of their internal needs and interests. Some philanthropic institutions and the private sector also need researchers or research results. Therefore, this study aims to see this potential, map, identify, explore, and analyze philanthropic institutions or actors that provide resources to support research, how they work, and about the research institute itself.
This document is in Indonesian language, if you would like to translate this into English please contact us.
Version
Download

42

File Size

5.84 MB

File Count

1

Create Date

November 24, 2020

Last Updated

July 9, 2021